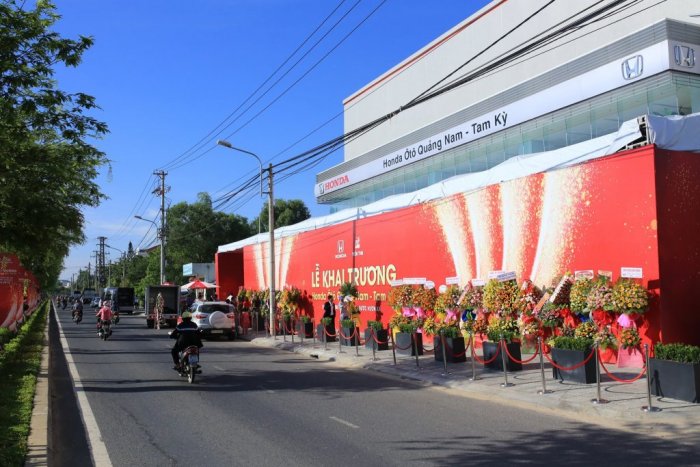 Located in National Highway 1A, Hoa Thuan Ward, Tam Ky City, Quang Nam Province - a very convenient location for traffic between Quang Nam and neighboring provinces, Honda Quang Nam-Tam Ky will be the place to display and supply Honda Vietnam's automotive products and genuine repair service to customers here.
Honda Quang Nam - Tam Ky is invested and built by Tien Thu Motor Co., Ltd - owner of 7 motorcycle HEADs in Da Nang & Quang Nam market with more than 30 years of experience in the field.
With an area of up to 10,540 m2, the building of the Honda Quang Nam - Tam Ky is designed 3 floors, including: Sales Showroom, Administrative Area, Repair Workshop, Spare parts warehouse and Vehicle storage. This showroom also meets Honda's 5S standard: Sales, Service, Genuine Honda Spare Parts, Safety Driving Guide and Social Contribution.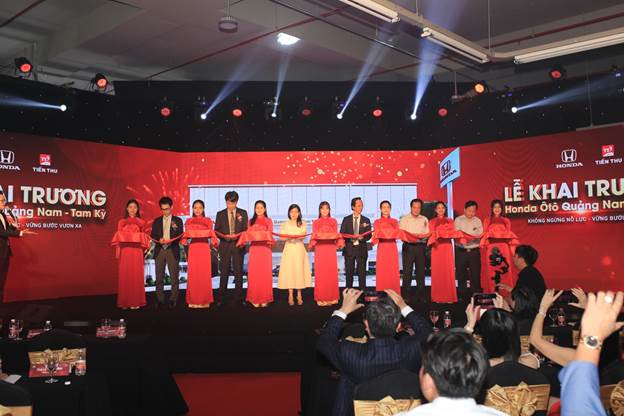 Quang Nam - Tam Ky Automotive Showroom was officially opened on 6/6/2019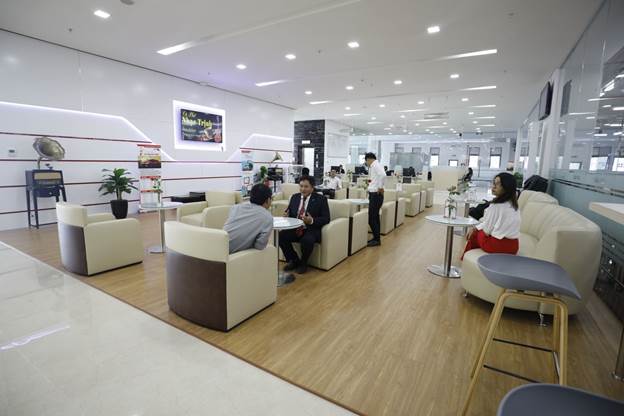 Customer lounge is spacious and airy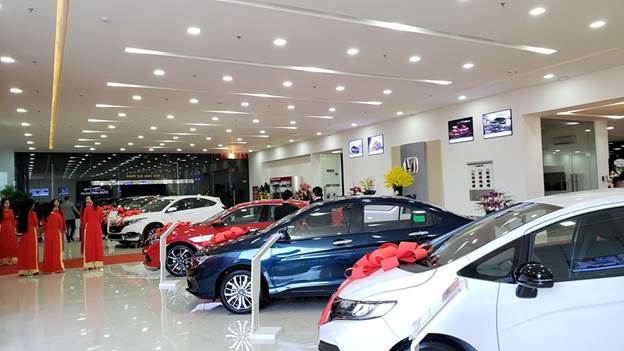 Car display area on the first and third floors of the building
Service workshop was built widely, equipped with modern facilities and invested in synchronous equipment according to Honda Vietnam standards such as: Bishamon (Japan); Car-O-Liner (Sweden); Blowther (Italy); CAV (Italy); Orion-Alentec (Sweden), Iyasaka (Japan); Tunap (Germany); Hitachi (Japan); Johnbean (Italy) ...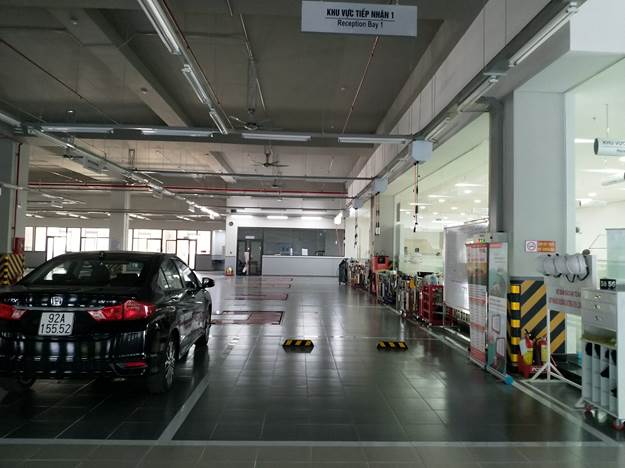 The general repair area is equipped synchronously with 2 pillars system of Bishamon – Japan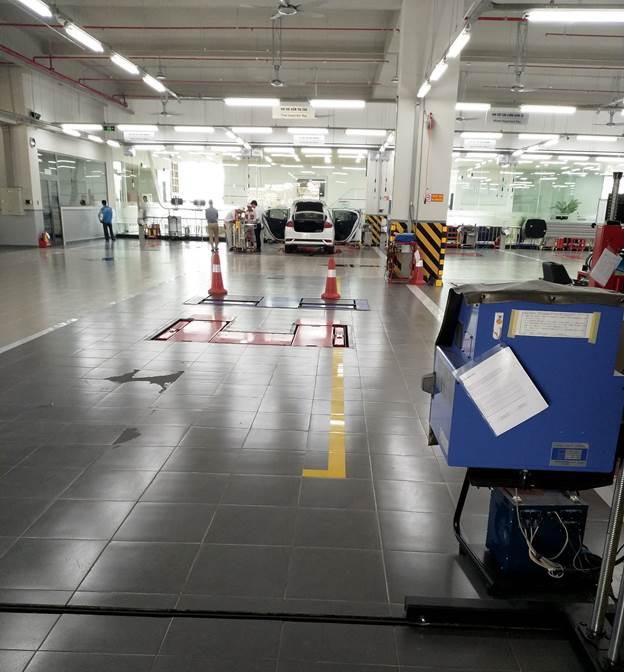 Compartment calibrates 3D wheel angle and tire service equipment of Cemb brand – USA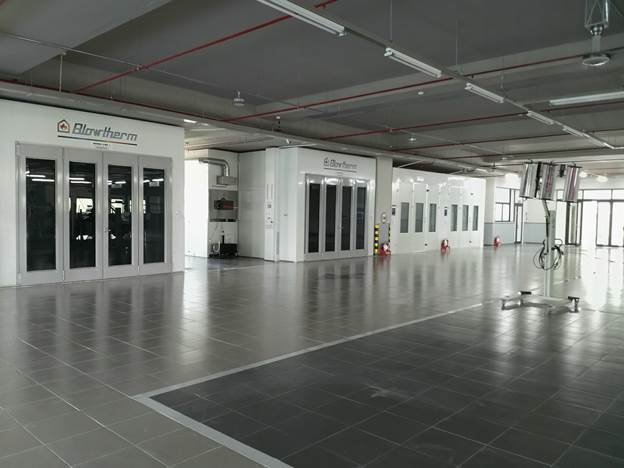 Painting booth is equipped synchronously with quick paint and dry paint system completely imported from Blowther – Italy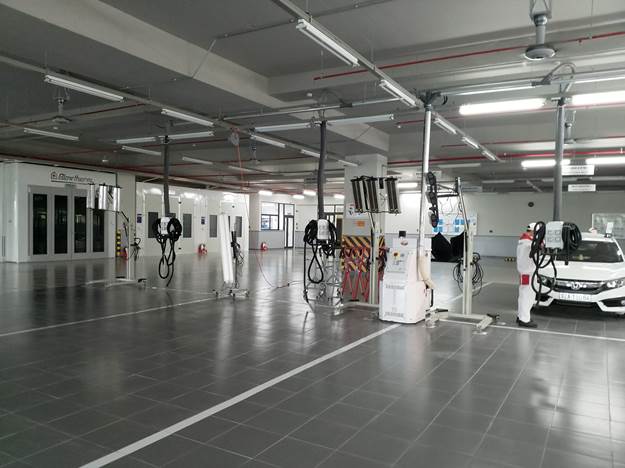 Painting booth is also equipped with central vacuum system - CAV – Italy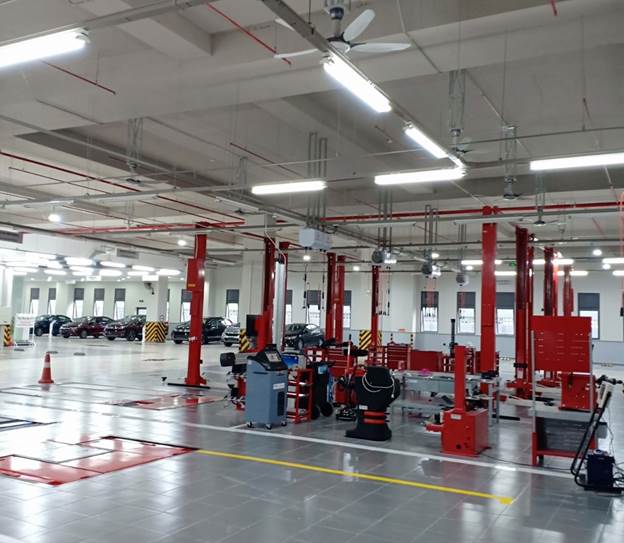 The copper repairing area is equipped with Car-O-Liner modern bodywork repair equipment such as Mark6 body trimmer; Multi-function welding press CTR1200, CH37 heating equipment ...
GAMMA ENGINEERING CORPORATION is proud to be the partner to provide all modern and synchronous repairing equipments for the worshop of Honda Quang Nam - Tam Ky.