Gamma and HCM City Technical and Economic College sign Memorandum of Cooperation in Automotive Technical Training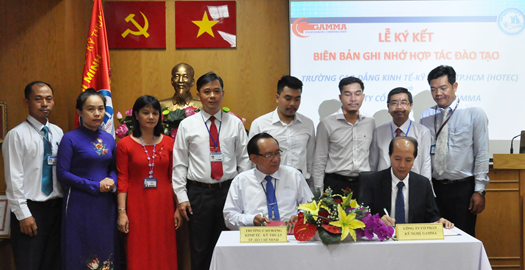 On October 21, 2019, the Director Board of Gamma and HCM city Technical and Economic College (HOTEC) officially signed a Memorandum Cooperation in Automotive Technical Training, in order to promote cooperation and development in training and improving professional skills for automobile businesses in Vietnam.
Representatives of Gamma at the ceremony include: General Director - Mr. Nguyen Cong Thanh, Southern Branch Director – Mr. Nguyen Huu Cuong and Head of Training Department – Mr. Trinh Son Tung.
From the Board of Directors of HOTEC were Mr. Pham Duc Khiem - Secretary of the Party Committee, Principal of the College, Mr. Phan Van Thanh Can - Vice Principal, Ms. Huynh Thanh Ngan - Vice Principal, Ms. Pham Ngoc Diem - Vice Principal and other proffesors...
Through the content of the signing ceremony, HOTEC will support and cooperate with Gamma to organize short and long-term training courses that improve career skills and update development trend of automobile repair industry in the South.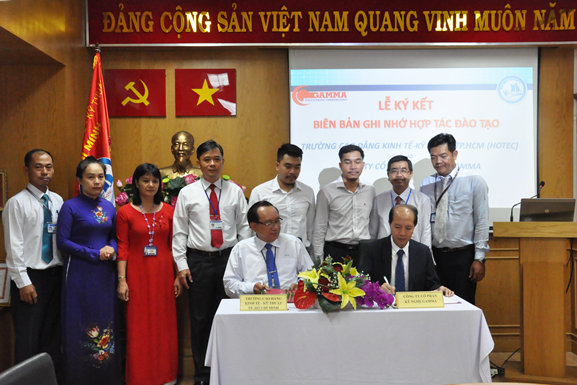 The cooperation will also promote a professional training environment with the participation of international professional automobile manufacturers such as Ford, Hyundai, Kia, Vinfast, BMW, Mazda...; contribute to quick access to the latest training activities in the world on car manufacturing and repairing technology, become a place to select and train candidates to take part in international professional skills contests.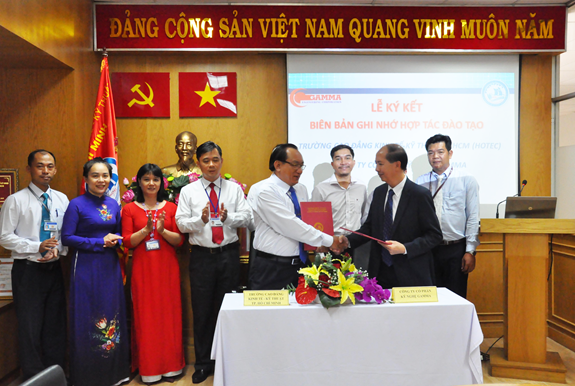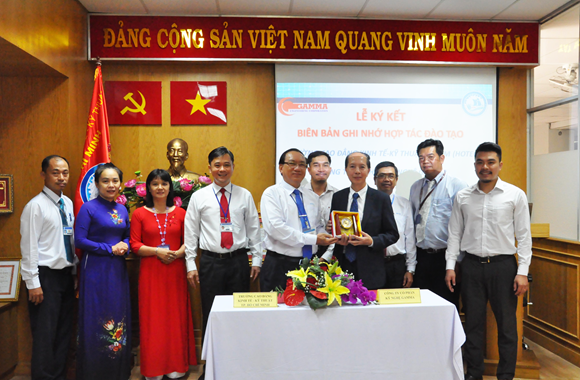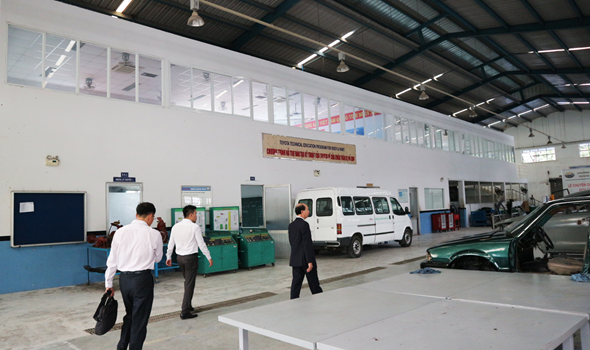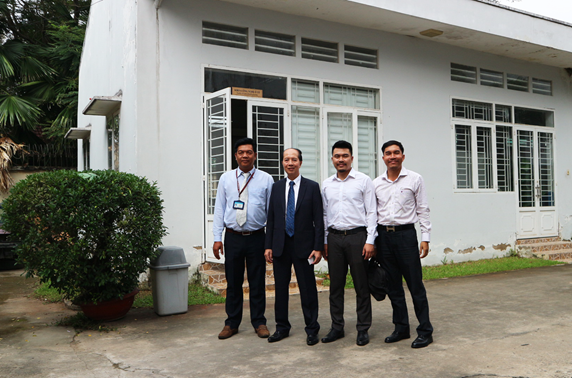 The signing ceremony of this Memorandum of Cooperation is an important step to mark the development of automotive repairing technical training of Gamma in particular and in Vietnam in general.